Welcome
to
Welcome to our new page of Gothic accessories for the popular role-playing game VAMP.
We have headdresses for the beautiful people such as; Spider web designed tiaras, crowns that wrap around the hair when its up. We have designed some feather baubles to amuse you and we are starting to design wands in various styles. Below is just a sample of what we can do for you.
Below are pictures of some of our designs.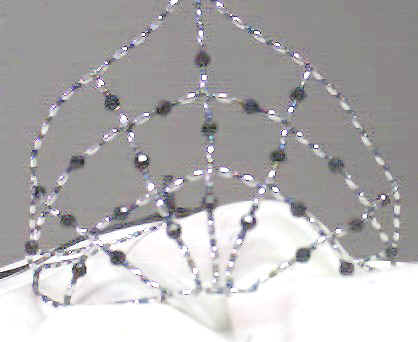 Black Widow Sold !!!
Price $25.00 each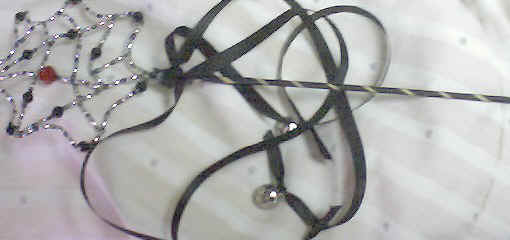 Spider Wand Price
Price $10.00 each Sold !!!
Each one of our creations are designed and made by us. All of our products are handcrafted so no two pieces are exactly alike. Whether you're the head of the royal house or just want it for dress up these crowns and tiaras are truly awesome.
Newest addition to our family Jewelry

Black beaded necklace with a black agate with a white marbling on it cradled in a 14K gold sling. The necklace is accented with 4mm gold beads. Price $10.00 each Sold !!!
More styles shown on the jewelry and circlet page.