Mardi Gras starts on January 6th or the twelfth night. Everything really starts to get crazy about two weeks before Fat Tuesday, which marks the end of Mardi Gras at Midnight.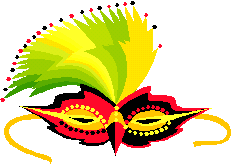 Its all about the beads. Mardi Gras means "Farewell to Flesh" The colors stand for Purple-Justice, Green- Faith, & Gold - Power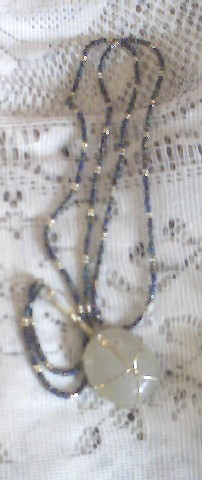 This necklace is made with iridescent beads with gold accents and a semi-clear stone that has been cradled in gold wire and attached to the necklace. Price $10.00 each Sold !!!
To view more designs go to our product page and click on any of of our products. Remember we will design them to your specifications.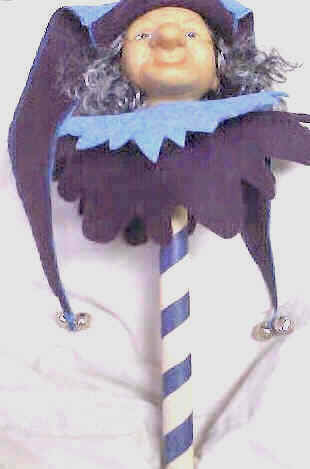 3-Eared-$18.00 Asses Ears-$16.00 Sold !!!
Lady's Ticklers-$10.00
Our Feather ticklers are approximately 25" in length. Each Tickler has ribbons streaming down the sides with beads attached and at the ends of each ribbon we have attached bells. Very Festive.
When ordering use these colors:
Red (001), Blue (002), White (003), Black (004), Brown (008), Purple (006), Orange (007), Green (009), Pirate Green (110), Kelly green (111), Sky blue (112), Yellow (113), Gold (114), Royal Blue (115), Burgundy (116), Seafoam green (117), Lavender (118)
All of our products are designed and created by us for you. You can choose the design and colors that best suit you.