Welcome
We are designing new and amazing things everyday. We have decided to add this area to our already growing list of products. We are going to take care of all of your accessory needs. We are working on a collection of items that are unique and inexpensive. We are using typical everyday beads and stones to create truly awesome designs.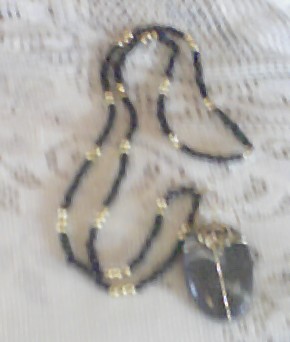 This necklace is made using black and gold acrylic 4mm beads. I have used a smooth black stone with a marbling designs and worked some 14K gold wire around it to create the necklace above. Price $10.00 Sold !!!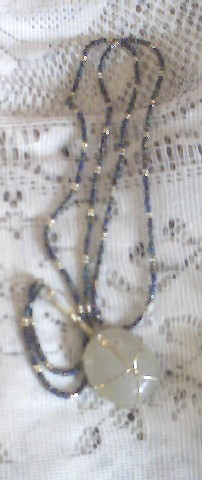 This design is made using iridescent acrylic 3mm pony beads and 4mm gold beads. I have used a semi-clear agate and formed a 14K gold cradle surrounding it and clasped it to the necklace. Price $10.00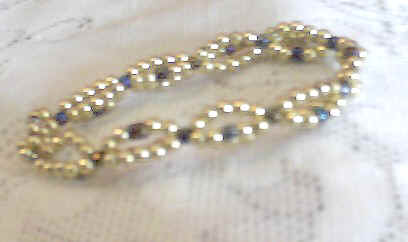 4mm acrylic gold beads and a multi-colored 3mm pony bead to form this bracelet. Price $3.00 each
Next we have a beautiful amber and gold bracelet made with acrylic 4mm faceted amber beads and 4mm gold beads.