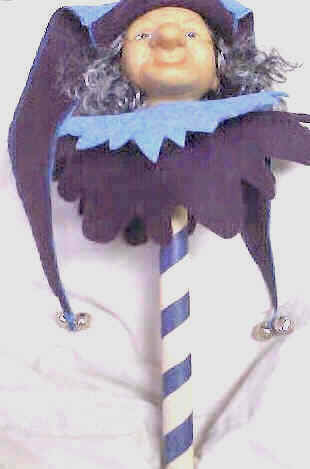 3-Eared-$18.00 Asses Ears-$16.00 Sold !!!
We have any color you want. Just pick two or four for a multi-colored jester and we'll do the rest.
NEW!!!


Wizard Door accents or Tree Ornaments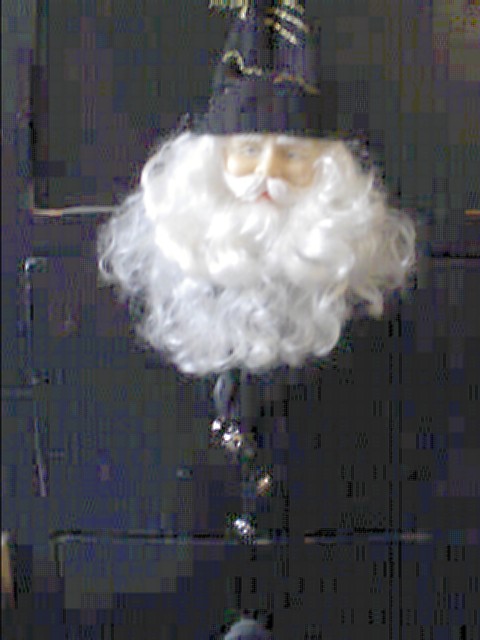 $10.00 each
These are hand made and embroidered to hand on your doors or Christmas trees. Each one has a gold cord attached to the hat so that you can hang it where ever you want and there are 4 bells suspended from ribbons. Everytime someone opens you door you hear the bells make a soft ring.
All of our little friends and handmade. And our Wizards, Witches and Princesses are all hand embroidered. The handles are painted with matching colors of the outfits in either solid or striped. Each one measures approximately 40" in length when finished.
Princesses & Maidens are special Order Only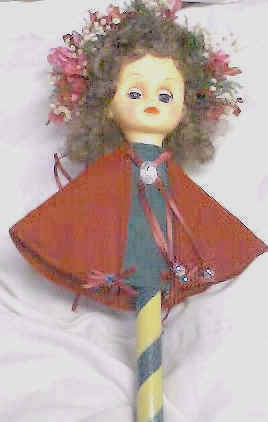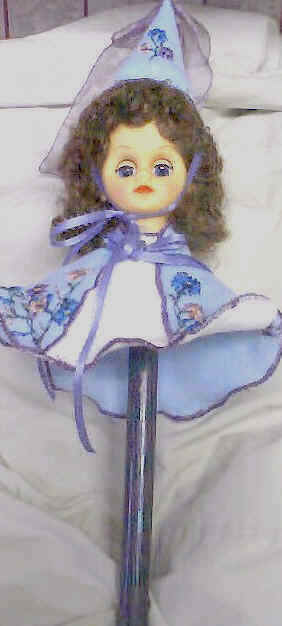 Maiden $22.00 Sold !!! Princesses-$40.00 Sold !!!

When ordering use these colors
Red (001), Blue (002), White (003), Black (004), Brown (008), Purple (006), Orange (007), Green (009), Pirate Green (110), Kelly green (111), Sky blue (112), Yellow (113), Gold (114), Royal Blue (115), Burgundy (116), Seafoam green (117), Lavender (118)